Golden State Warriors Varsity Jacket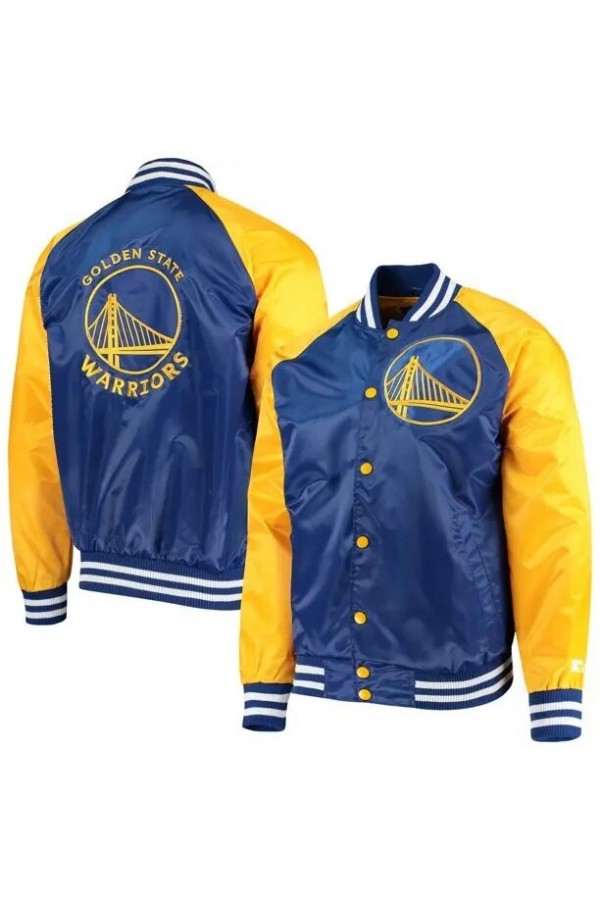 -13 %
Golden State Warriors Varsity Jacket
Golden State Warriors Royal Blue Varsity Satin Jacket
Looking for a stylish and fashionable attire to elevate your persona? Look no further! We offer a diverse range of jackets that are sure to catch your eye. This winter, stand out from the crowd with the Golden State Warriors Varsity Jacket, a remarkable piece of clothing that will undoubtedly enhance your appearance.
The Golden State Warriors, based in San Francisco, are a prominent American basketball team competing in the Western Conference Pacific Division of the National Basketball Association (NBA).

Moving forward, the Golden State Warriors Enforcer Royal Blue Jacket is crafted from high-quality satin fabrics, ensuring both style and comfort. The soft viscose lining on the inside adds an extra layer of coziness. Notable features of this jacket include a rib-knit collar, a snap tab buttoned closure, rib-knit cuffs, and a body-conforming hemline. The logo embellishments on the chest and sleeves further enhance its aesthetic appeal.

Last but certainly not least, the Golden State Enforcer Throwback Varsity Jacket is an absolute stunner. It is perfect for casual gatherings and outings, adding a touch of elegance to your ensemble. Don't hesitate to make it yours today, as it is bound to sell out quickly. And if you're looking for more options in varsity jackets, be sure to visit our website without delay.
Material: Satin Fabric
Color: Royal Blue
Collar: Rib knitted style collar
Front: Buttoned style closure
Cuffs: Rib knitted cuffs
Premium stitching