Super Bowl Dr Dre Black Leather Jacket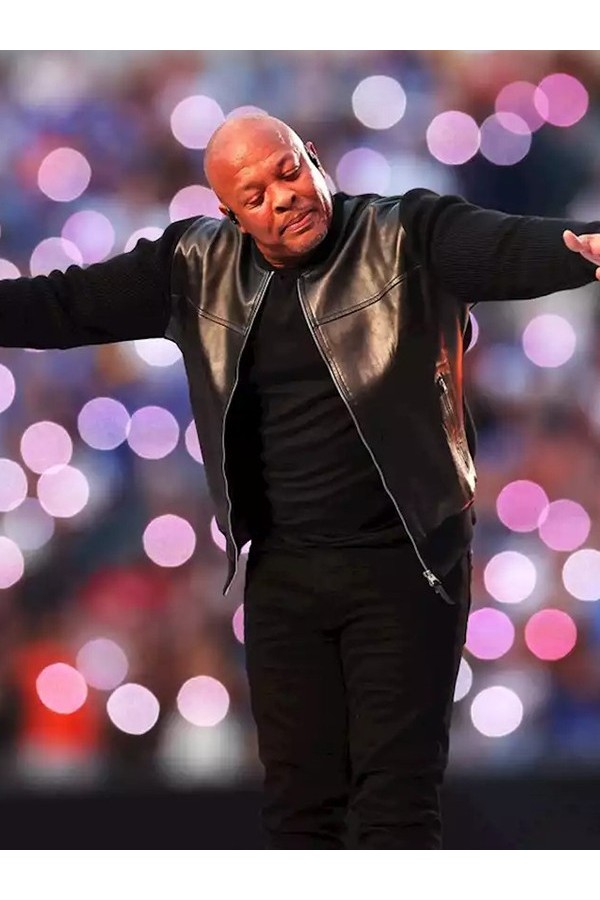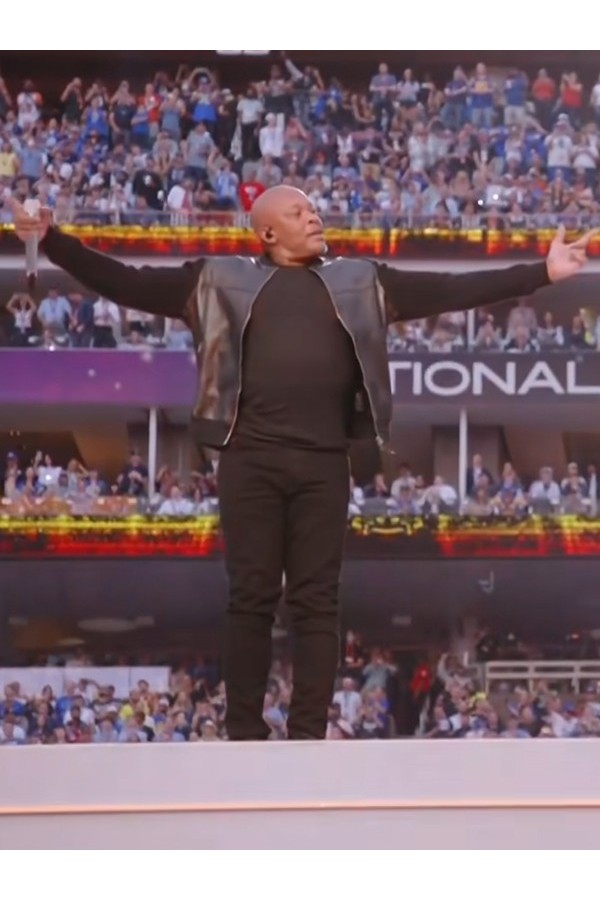 New -16 %


Super Bowl Dr Dre Black Leather Jacket
Dr Dre Super Bowl Halftime Black Leather Jacket
The Super Bowl halftime show always creates a buzz, and this year, Dr. Dre took center stage, captivating the audience with his remarkable performance. While people typically attend the game for the football, the halftime show featuring stellar stars like Dr. Dre has become an event in itself. One notable aspect was Dr. Dre's attire, particularly the Super Bowl Dr. Dre Leather Jacket, which garnered much attention.
Stepping out in style can be a daring move, but the Super Bowl Dr. Dre Bomber Jacket is here to guide you through it. This jacket is crafted from genuine leather, ensuring both durability and a sleek appearance. Inside, it features a comfortable viscose lining, offering a pleasant wearing experience. The sleeves are designed with knit fabric, adding a unique touch to the jacket.

The jacket boasts a zipper closure for easy wear, complemented by a round neck ribbed collar that blends seamlessly with the ribbed cuffs of the full-length sleeves. It is not only stylish but also practical, featuring two external pockets and inner pockets, providing ample space to carry your essentials.

Embrace the spirit of Dr. Dre's Super Bowl performance by donning this exceptional jacket. The Super Bowl Dr. Dre Bomber Jacket will elevate your style and make a statement wherever you go.
Inspired by: Dr. Dre
100% Premium Leather / Synthetic Leather
Color: Black
Collar: Round Neck collar
Sleeves: Knit Fabric
Front: Zippered style closure
Cuffs: Rib knitted cuffs
Premium stitching