Detroit Pistons Fast Break Jacket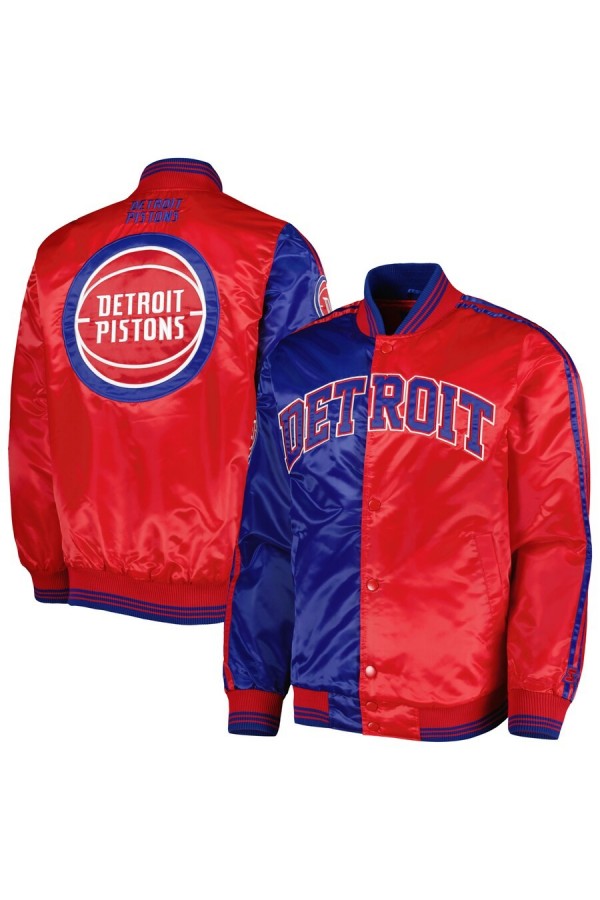 New -16 %
Detroit Pistons Fast Break Jacket
Mens Detroit Pistons Starter Red Satin Jacket
Introducing the Detroit Pistons Starter Jacket, a delightful winter garment that embraces the latest fashion trends. Prepare to capture everyone's attention as you step out in style wearing this jacket.
Let's delve into the details of the Fast Break Full-Snap Jacket. It is expertly crafted from satin fabric, ensuring a chic and contemporary look. The inner lining is made of viscose, providing warmth and comfort throughout the day. The button-style closure adds a touch of elegance, complemented by a rib-knitted collar that adds to its appeal. With options available in royal blue and red, this jacket truly stands out and reflects its exceptional quality.
Explore our collection of attractive and similar jackets, including the Detroit Pistons Fast Break Jacket and the Detroit Pistons 313 Satin Jacket. Additionally, don't miss out on our wide range of Detroit Pistons clothing, including bomber jackets, letterman jackets, and varsity jackets.
Embrace the winter season with the Detroit Pistons Starter Jacket and effortlessly elevate your fashion game. Experience the perfect combination of style and comfort while showcasing your support for the team. Discover the latest trends and make a fashion statement with our exceptional collection.
Material: Satin Fabric
Color: Blue and Red
Collar: Rib knitted style collar
Front: Buttoned style closure
Cuffs: Rib knitted cuffs
Premium stitching