Game Grumps Black and Orange Varsity Jacket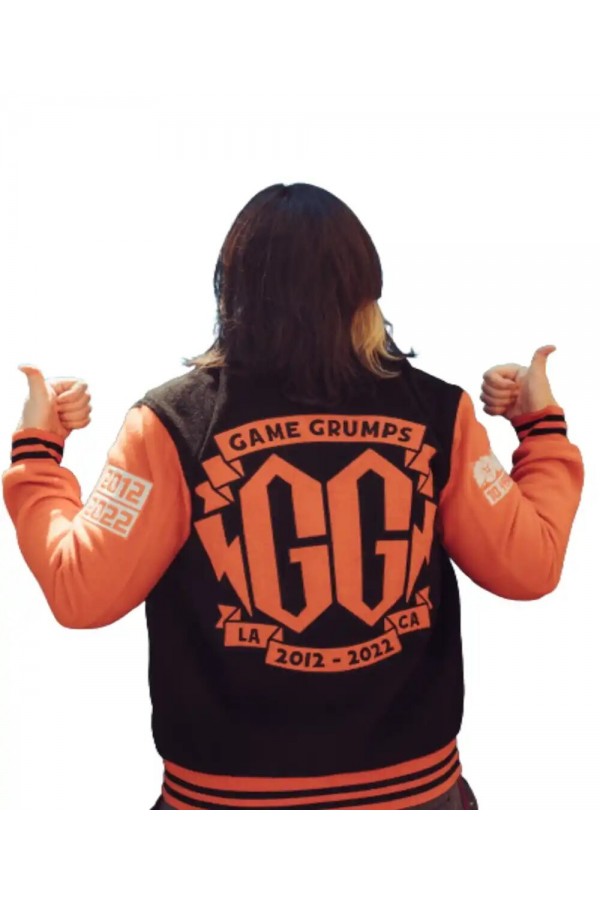 New -18 %


Game Grumps Black and Orange Varsity Jacket
Game Grumps Wool Varsity Jacket
Embrace the latest trend with the Game Grumps Varsity Jacket, an outfit that should be a staple in your wardrobe. This fantastic garment boasts a striking combination of black and orange, expertly handcrafted from top-quality wool. With a soft viscose lining, rib-knit-style collar, and button closure, this jacket offers both comfort and style. The long sleeves and prominent Game Grumps logos add to its sophistication, while the two side waist pockets provide practicality.

The Game Grumps Limited Edition Jacket is a fashion statement, beloved by many. Whether you're heading to parties, concerts, coffee dates, arts and festivals, or casual gatherings, this jacket is a perfect choice. It's versatile enough for shopping, traveling, or simply taking a leisurely walk. To complete the chic look, pair it with a fancy T-shirt and blue jeans.

The Game Grumps 10th Anniversary Jacket stands out for its exceptional stitching quality, ensuring its durability. What's even better is that it's available at an affordable price, making it an excellent addition to your collection.
Material: Wool
Color: Black and Orange
Collar: Rib knitted style collar
Front: Buttoned style closure
Cuffs: Rib knitted cuffs
Premium stitching