Mens Black and Yellow Cotton Bomber Jacket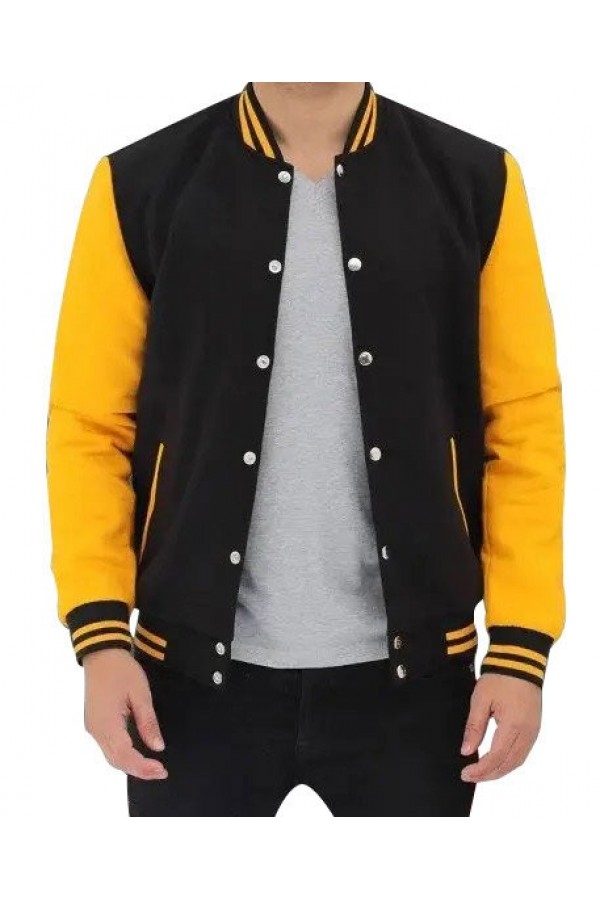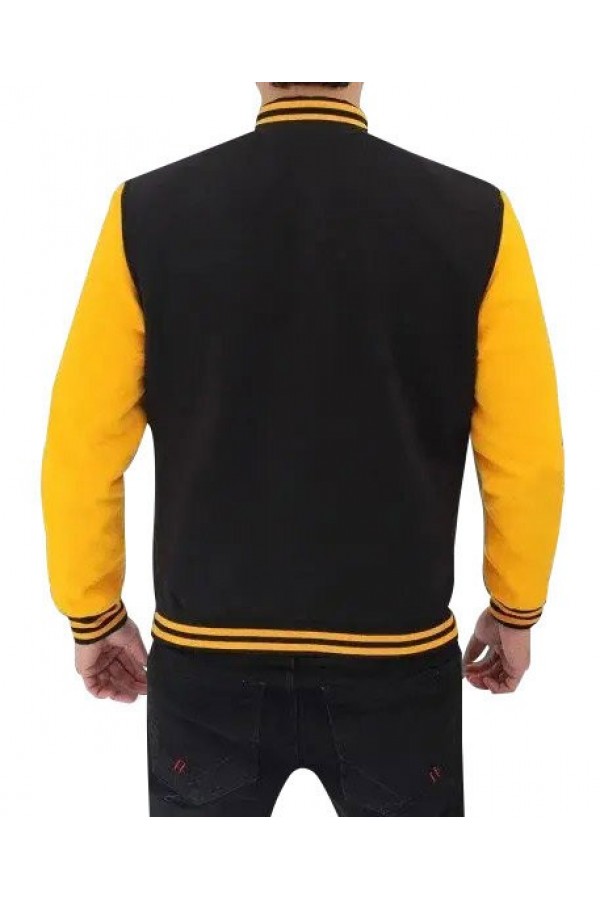 New -20 %


Mens Black and Yellow Cotton Bomber Jacket
Mens Black and Yellow Varsity Bomber Jacket
The Men's Cotton Bomber Jacket is a true showstopper in the world of fashion. With its eye-catching design and advanced features, it's a must-have for those who want to turn heads.

Crafted from a blend of cotton and polyester, this jacket offers both style and comfort. The smooth viscose lining on the inside ensures warmth and coziness, making it perfect for colder days.

The rib-knitted collar and front button closure add a touch of sophistication and charm. The long sleeves with rib-knitted cuffs provide a snug fit, and the two side pockets offer convenient storage options. Pair it with a light tee and black or blue jeans for a stylish ensemble that's suitable for any occasion.

What sets this jacket apart is its striking combination of black and yellow shades. This winter, step out in style and make a lasting impression wherever you go. People won't be able to take their eyes off you when you're wearing this remarkable Men's Bomber Jacket.

In summary, this jacket is a fusion of fashion and functionality, making it the perfect addition to your winter wardrobe. Its trendy design and thoughtful details make it a top choice for those who want to make a fashion statement.
Material: Cotton & Polyester
Color: Black & Yellow
Collar: Rib knitted style collar
Front: Buttoned style closure
Cuffs: Rib knitted cuffs
Premium stitching