Supreme Captain Bomber Varsity Jacket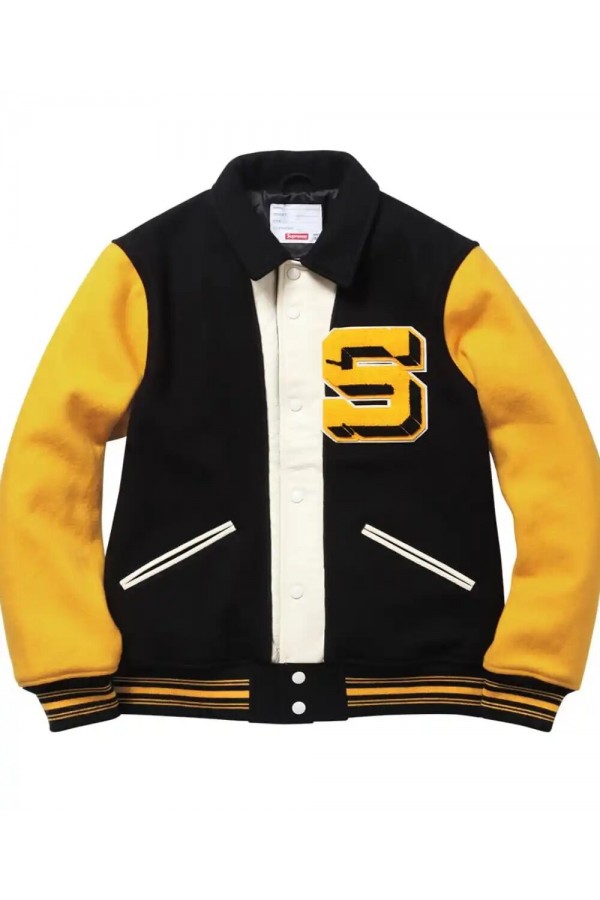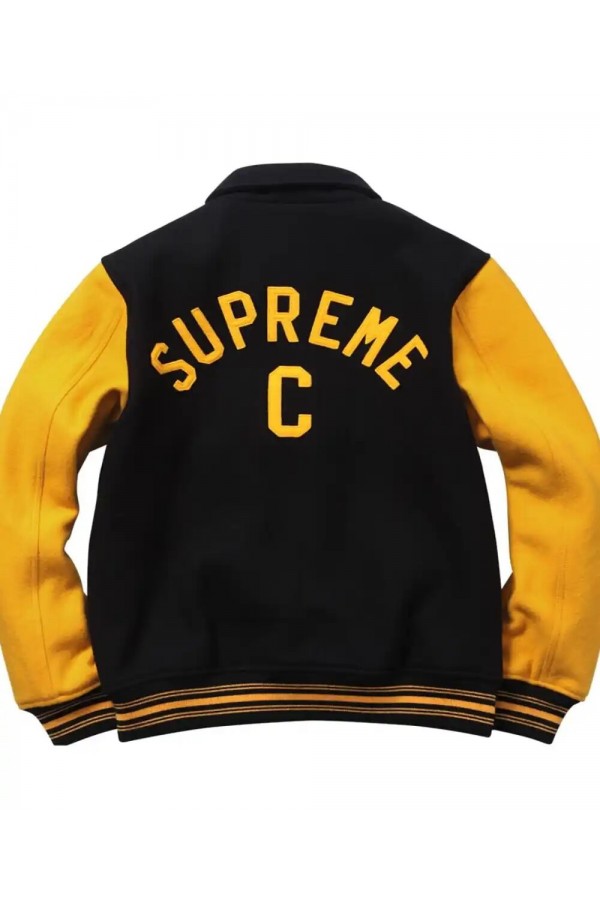 New -18 %


Supreme Captain Bomber Varsity Jacket
Supreme Captain Yellow and Black Wool Jacket
The Supreme Captain Varsity Jacket epitomizes style and cultural significance, meticulously crafted with a keen eye for detail. This garment emanates an aura of power and grace, setting it apart as a statement piece. Crafted from high-quality wool and showcasing expert workmanship, it promises both a fashionable outlook and enduring durability.

This Yellow and Black Jacket follows a classic varsity structure, accentuated by contrasting sleeves and a prominent Supreme Captain logo on the chest. Beyond mere attire, it symbolizes leadership and originality, making it suitable for diverse occasions – from casual outings to formal events. Its snug fit and eye-catching aesthetics make it indispensable for those seeking a lasting impression in their wardrobe.

The Supreme Captain Varsity Jacket is not merely a clothing item; it's a fusion of timeless style and contemporary flair. Elevate your fashion ensemble with this unique piece, embracing both comfort and attention-grabbing design. Whether you're making a statement with friends or attending a formal gathering, this jacket ensures you stand out, reinforcing its status as a must-have for fashion enthusiasts who value both style and substance.
Material: Wool
Color: Black and Yellow
Collar: Shirt style collar
Front: Buttoned style closure
Cuffs: Rib knitted cuffs
Premium stitching