Trust No One Black Bomber Varsity Jacket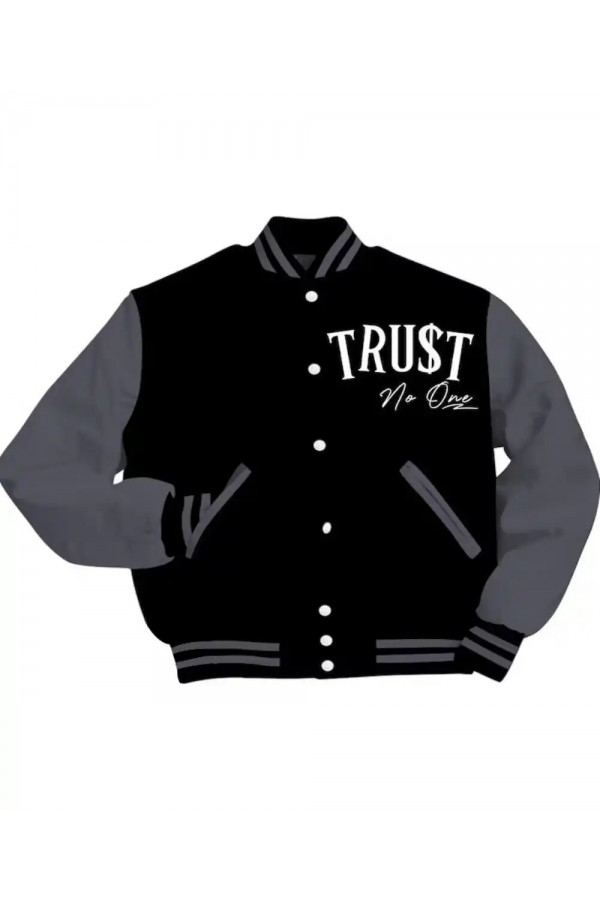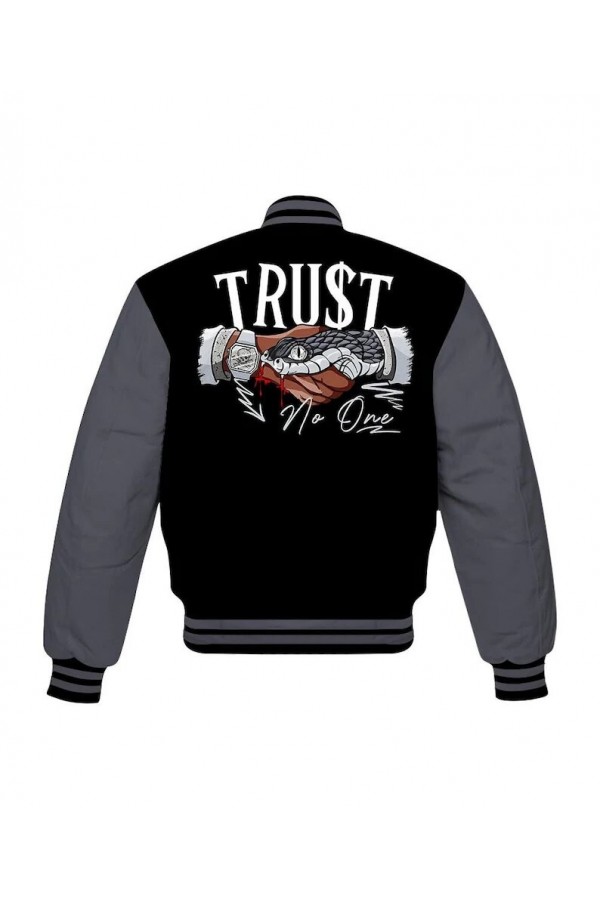 New -18 %


Trust No One Black Bomber Varsity Jacket
Trust No One Black Varsity Wool Jacket

Elevate your fashion game effortlessly with the Trust No One Varsity Jacket. This eye-catching jacket is your ticket to both style and comfort. Crafted with high-quality wool, it ensures warmth and coziness on the inside.

Featuring a soft viscose lining, a rib-knit collar, and a button closure, this jacket combines practicality with fashion seamlessly. Its long sleeves and two front waist pockets add to its functionality while maintaining a sleek look. The striking black color gives it a versatile and timeless appeal.

The Trust No One Baseball Black Jacket is the perfect choice for casual events, establishing itself as a top-notch fashion statement. Its unique design sets it apart and makes it a worthy addition to your wardrobe. With impeccable stitching quality, this jacket promises durability, ensuring it remains a staple in your collection for a long time.

Not limited to style alone, this remarkable piece is also well-suited for sports activities and events. For a casual outing, simply pair it with blue jeans to achieve a classy and put-together look. The Trust No One Varsity Jacket is your key to effortless fashion and comfort.
Material: Wool
Color: Black
Collar: Rib knitted style collar
Front: Buttoned style closure
Cuffs: Rib knitted cuffs
Premium stitching